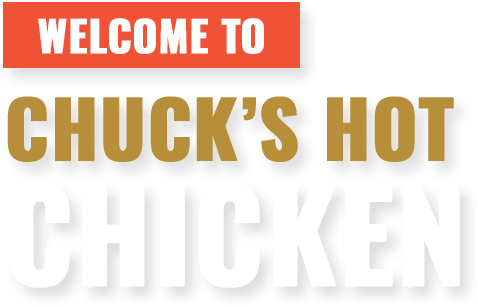 Nashville Hot Chicken - Fresh and Fast

Level 1: Just a taste, we're taking baby steps here.
Level 2: I know what I'm doing, I want that Nashville HOT kick!
Level 3: Fill your drink… we're coming with the heat
Level 4: RED ALERT. This could create an out of body experience!
Want something even hotter!? Try Our Level 5 Heat At Your Own Risk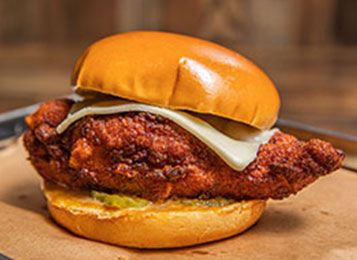 Nashville Hot Chicken Sandwich
Hand breaded and cooked to perfection. Chuck's sauce and pickle chips down below with STL cheese on top, served on a toasted bun!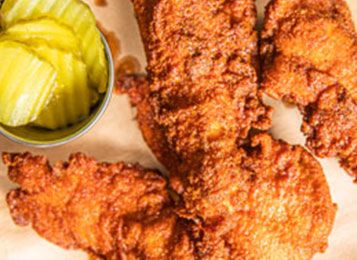 Hand Breaded Chicken Strips
Hand breaded chicken strips, plain or dipped in your preferred heat Nashville hot sauce. Served with a side of our signature Chuck's sauce and pickle chips!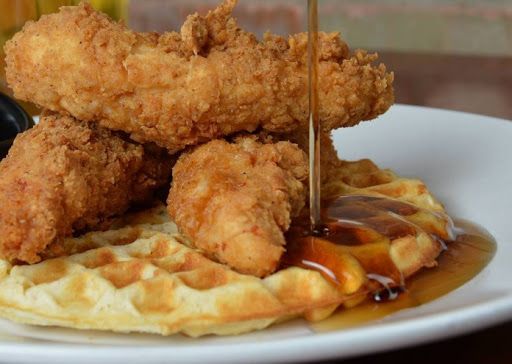 Chicken & Waffles
*Saturday and Sunday Only*
11648 Dorsett Rd
Maryland Heights, MO 63043
Please Fill Out The Form Below And Tell Us About Your Experience!